PMFA was born out of our experience working on art projects for over a decade, our service will place a project manager with an artist to interpret their creative vision into results that match the client's expectations and technical requirements without sacrificing the vision of the original artwork.

Our vision is that your vision be respectfully and sustainably executed.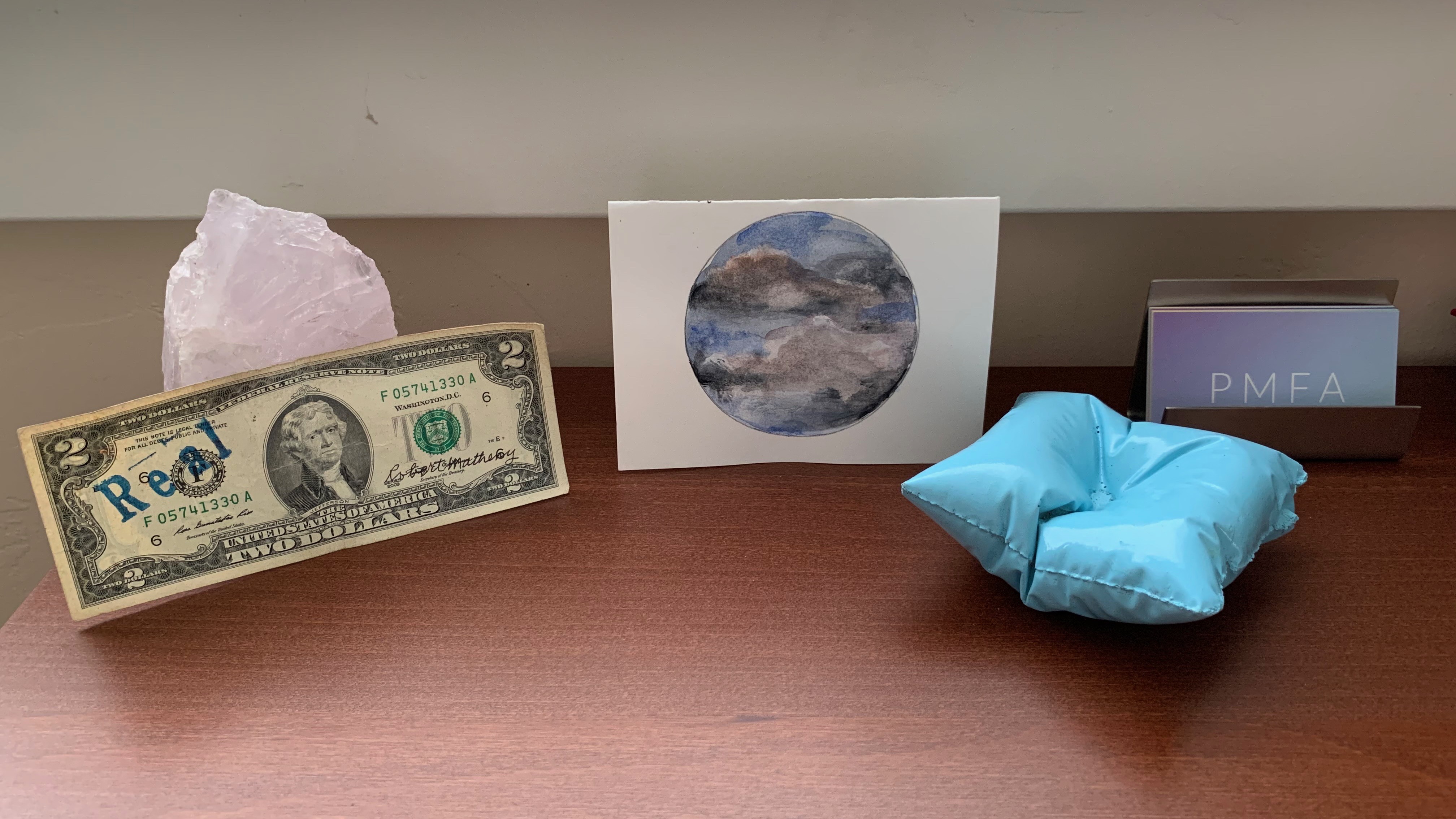 Objets d'Art by Robert Matheny, Mara De Luca, and Sarah Bowling.
SERVICES
Architecture Firms / Designers / Institutions /
Government Agencies / Private Clients


PFMA will liaise between artists and the commissioning client to provide project management services including planning, implementation, monitoring & controlling, and close-out. Our services include developing a scope of work, scheduling and budgeting for each project. We will work through the planning stage with the customer and will liaise with the artist for clear communication. PMFA will be on-site to implement all projects and work closely with the stakeholders to create and reach expectations to ensure project success. In monitoring and controlling the project, PMFA will offer organizational services, will process change requests, will provide oversight on maintenance of artwork, and will manage resources. The close-out process includes complete reports on project work. PMFA will work with the customer to update systems and tools from lessons learned on each project.


Artists / Galleries / Creative Teams


PMFA values artists and plans to work with a number of artists on a pro bono basis to assist in their professional development. The services we provide will include developing and updating the artist's portfolio, sending proposals to galleries and/or museums, communicating with potential venues for exhibitions and customers for commissions, negotiating contracts, and promoting the artist's work so that it is seen by the right people. We would act as an artist manager until such time that our contract expires or the artist finds representation from a gallery.

Once we have secured a commission, consignment or exhibition for the artist, then the artist will contract PMFA to receive a commission of the percentage of artwork sales or fees.
INFO

Sarah Trujillo-Porter

Principal


Trujillo-Porter has an MA in Contemporary Art & Theory from Sotheby's Institute of Art in London and a BA in Art History, minor in Business from University of Arizona. Trujillo-Porter will be certified as a Project Management Professional (PMP®) through the Project Management Institute in July 2020. From 2018-2019, Trujillo-Porter managed a small team at the non-profit art center, San Diego Art Institute. As the Deputy Director, she oversaw the entire program and operations while completing several projects including exhibitions and fundraisers. With experience as Associate Director at Quint Gallery (San Diego, CA) from 2014-2018, Trujillo-Porter managed projects including private commissions, exhibitions, events, and public art projects.






Company History

Founded in 2020, PMFA is a full service project management firm that specializes in arts & culture projects.